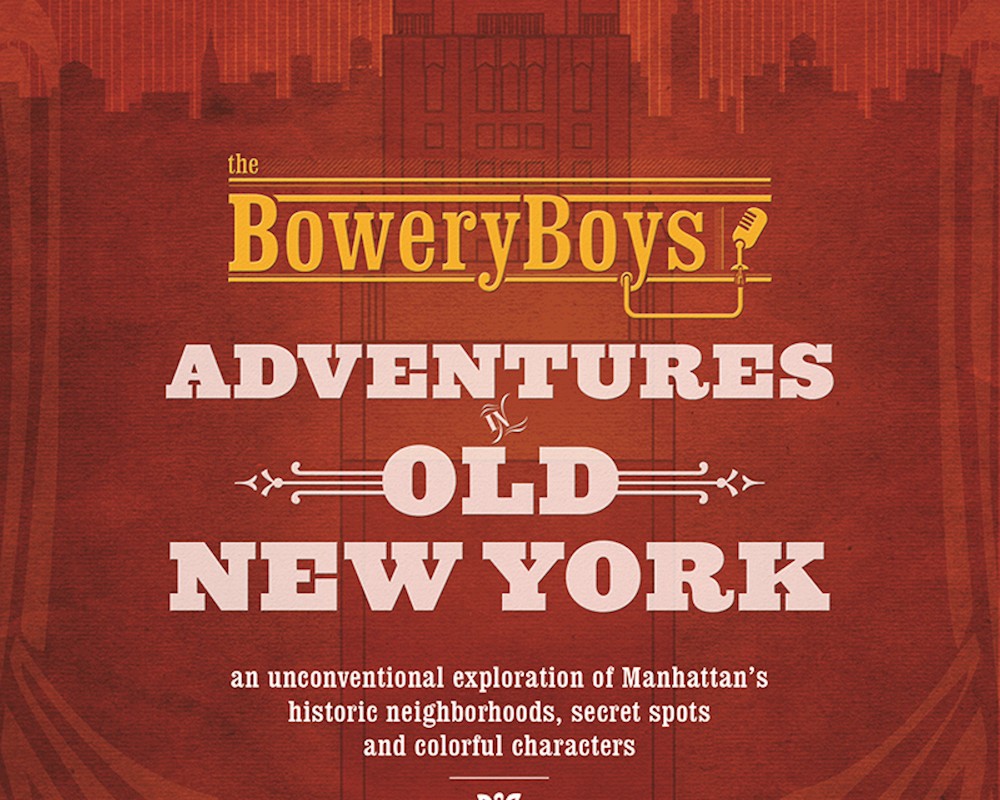 Tuesday, June 28th at 6:30pm
How much do you really know about NYC's history? Introducing  a special program celebrating the launch of The Bowery Boys: Adventures in Old New York, the official companion book to the No. 1 travel podcast that offers an unconventional exploration of Manhattan's historic neighborhoods, secret spots and colorful characters. The Bowery Boys  – Greg Young and Tom Meyers – will be here to discuss among other things, "Top Ten Hidden Secrets" of New York.
The General Society Library
20 WEST 44th Street (BETWEEN 5TH AND 6th AVENUES), New York City
$10 General admission
Advanced registration is necessary – please email: meg.stanton@generalsociety.org
You may pay at the door.
This program is supported, in part, by public funds from the New York City Department of Cultural Affairs, in partnership with the City Council.