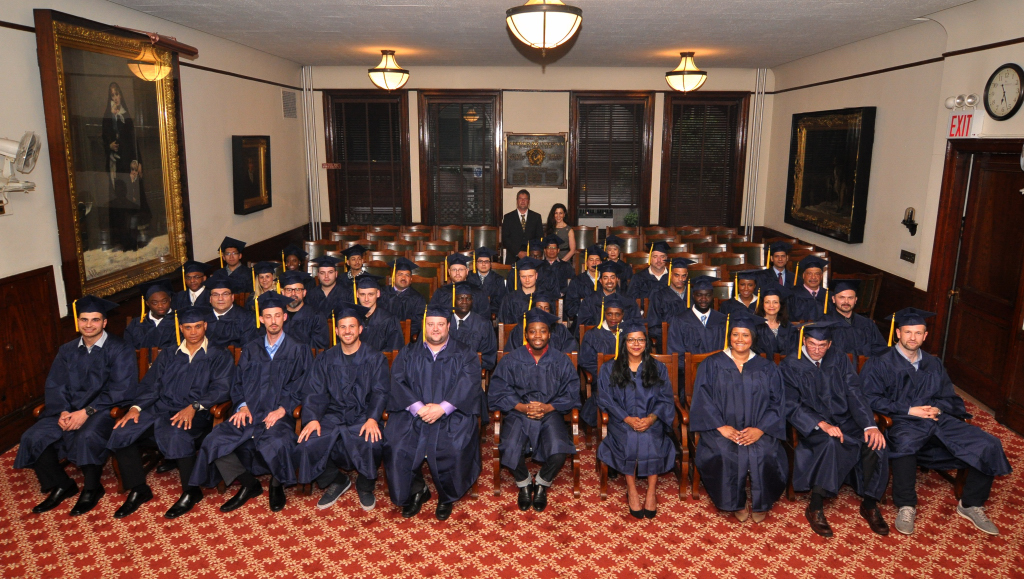 THE GENERAL SOCIETY OF MECHANICS & TRADESMEN
OF THE CITY OF NEW YORK
FOUNDED 1785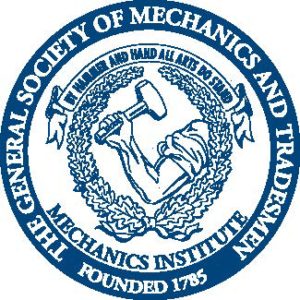 The Board of Governors of
The General Society of Mechanics & Tradesmen
and the School Committee extend their
Congratulations to the
Mechanics Institute
Class of 2017.
We are grateful to all of our supporters who help to make the programs of
The General Society of Mechanics & Tradesmen possible.
"We wish you, our Graduates, great success in all your endeavors. You join a long legacy of graduates going back to 1858. As Mechanics Institute alumni we will continue to welcome you here at The General Society and hope that as you progress in your chosen profession, you will join with your fellow alumni in encouraging and supporting others toward this journey of accomplishment."
Gerard Drohan, Jr.
General Society President
"Nothing happens for you unless you're willing to take a chance. I know you understand this. You took that chance. You decided. You chose this Mechanics Institute. You became an important link in an incredibly powerful chain that stretches back nearly 200 years. Think of it. Two-hundred years. This remarkable Institute. You chose it. And it chose you.
And you worked so hard. It is not easy to carry a day job, and a family, and still carve out time every night, week after week, year after year. And to never, ever give up. But you did it and I am so proud of you. Congratulations Class of 2017.
Dan Holohan
Mechanics Institute Chair
Heating Industry Authority and Author and Founder HeatingHelp.com
Photos by Dan Luhmann
ELECTRICAL TECHNOLOGY
Kevin Brauer Jonatan Perez
Andrew Bushay Christopher Postigo
Michael Cacace Nery Quevedo
Rares Constantin John Reilly
Luther Copeland Nino Rodriguez
Joseph Gallina Felix Rodriguez
Salvador Jimenez Eddy Ruiz
David Johnson Seve Sylvester
Brad Noel-Baptiste Stefanos Tsevdos
HVAC SYSTEMS DESIGN
Patryk Bieniasz Angel Ovalles
Frank Montagna Michael Paule
PLUMBING DESIGN
Brawn Abdelmaseih Vania Lopes
Beverly Adjokatcher Mateusz Natorff
Artur Grishaj Daniel Zic
CONSTRUCTION PROJECT MANAGEMENT
Abidemi Amoo Joel Oco
Abiodun Atolagbe Evangeline Oco
Dominik Brodzinski Sheikh Peters
Mohamed Camara Joseph Piazza
Natalia Cobos Luis Rivas
Branko Djuretic Joao Spencer- Robalo
Lucas Gonzalez Daniel Sugrue
Evelyn Gentile Anthony Surace
Raul Heath Kashif Walker
Pawel Hrynko LaTesha White-Anderson
Ediberto Jimenez Mario Zavalo
Beatrice N. Kaire
CONSTRUCTION DOCUMENTS & DESIGN
Caridad Castro
FACILITIES MANAGEMENT
Denise Vega
About The Mechanics Institute
The Mechanics Institute, an educational program of The General Society of Mechanics and Tradesmen, established in 1858, continues to provide tuition-free evening instruction in trades-related education and provides a critical service to improve job opportunities for New Yorkers in the building and construction industry. Without a tuition-free education, many of our students would be unable to get the technical education needed to advance in today's environment. Each fall, over 300 students enroll in the Mechanics Institute's programs including Electrical Technology, HVAC/R Systems Design, Plumbing Design and Construction Project Management and AutoCAD and BIM.