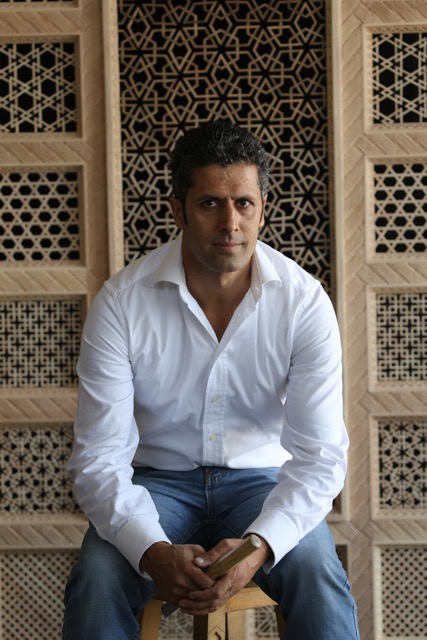 "Turquoise Mountain: Artists Transforming Afghanistan" 
With Artisan Ustad Nasser Mansouri,
Turquoise Mountain CEO Shoshana Stewart and
Peter Pennoyer of Peter Pennoyer Architects
On Tuesday, June 21st at 6:30 p.m.
Book-signing and Reception to Follow
Inspired by the exhibit of the same name, Turquoise Mountain: Artists Transforming Afghanistan, on view at the Smithsonian's Arthur M. Sackler Gallery in Washington D.C., woodworker Ustad Nasser Mansouri, who designed and created the architectural woodwork installation, Turquoise Mountain CEO Shoshana Stewart, and architect Peter Pennoyer of Peter Pennoyer Architects will discuss the revival of Afghanistan's artistic traditions in Kabul and the United States.
From its critical position on the ancient Silk Road that stretches from Europe to China, Afghanistan absorbed multi-cultural traditions and blended them into a rich artistic culture. Decades of civil unrest that began in the 1970s nearly destroyed this vital heritage. Many of Afghanistan's artisans were forced to leave their country or give up their craft.
Turquoise Mountain, founded in 2006 at the request of HRH the Prince of Wales and the President of Afghanistan, has transformed the Murad Khani district of Old Kabul from slum conditions into a vibrant cultural and economic center. Dedicated to teaching a new generation of Afghan artisans in woodwork, calligraphy, ceramics, jewelry design, and other crafts, Turquoise Mountain is reviving the nation's proud cultural legacy.
Peter Pennoyer is the first U.S. architect to commission work by these Afghan artisans in the United States. He is working with Turquoise Mountain and particularly artisan Ustad Nasser Mansouri who is hand-carving the walnut woodwork detailing for a large library in a residential project. Mr. Pennoyer, Ms. Stewart and Mr. Mansouri will describe this project and this story of transformation by the Afghan Artisans during the talk.
The program begins at 6:30 p.m. in The General Society Library
20 West 44th Street, (Between 5th and 6th Avenues)
New York City.
Reception to follow. Advance registration is recommended.
$15 General Admission
$10 General Society Members, Institute of Classical Architecture & Art Members, New York Landmarks Conservancy Members and Senior Citizens
$5 Students
To register please email: meg.stanton@generalsociety.org
This program is supported, in part, by public funds from the
New York City Department of Cultural Affairs,
in partnership with the City Council.