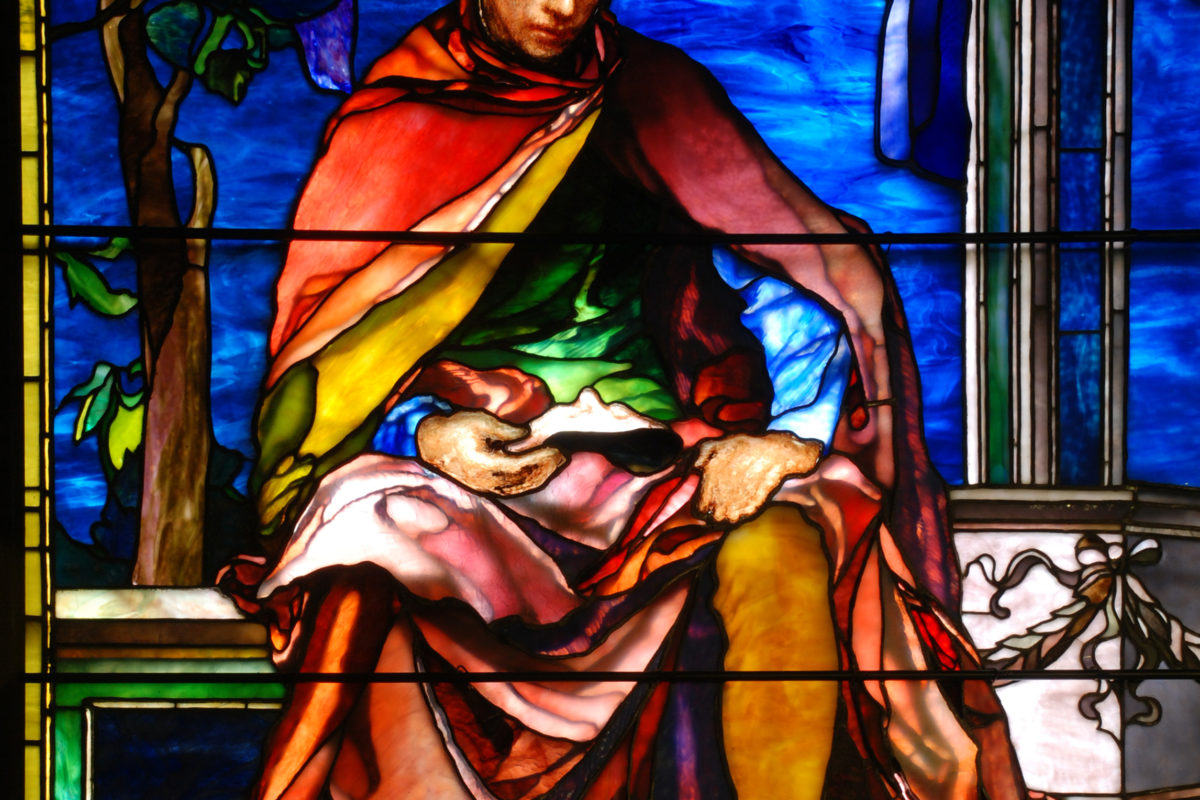 New York: Birth Place of American Stained Glass.
Julie L. Sloan, Consultants in Stained Glass.
Tuesday, February 21st. The lecture starts at 6:30 P.M. – Reception to follow.
In the first Landmark Lecture of the 2017 season, stained glass expert, Julie L. Sloan, will describe the history and development of stained glass in New York City.
Until the turn of the 19th century, New York was the center of production and innovation for this medieval craft. Here, both a traditional and a secular demand expanded the market and enticed the participation of artists. Examples of stained glass from every era still survive in New York, telling this exciting story, with work by the Dutch glazier Evert Duykinck and the Gothic Revival designs of Richard Upjohn and William Jay Bolton, to the iridescent glories of Louis Comfort Tiffany and John La Farge. Although the center of the business left the city in the 20th century, superb examples of modern stained glass are also found here, such as the ethereal azures of Marc Chagall's windows for the United Nations.
Julie L. Sloan is a stained-glass consultant, specializing in conservation studies, conservation management, and history. Her conservation projects include Saint Thomas Episcopal Church, New York; H. H. Richardson's Trinity Church in Boston; Harvard University's Memorial Hall; Trinity Church, Wall Street; The Riverside Church in New York; and Princeton University's Chapel.
Ms. Sloan has given seminars and lectures on stained glass around the country; and has a B.A. in Art History from NYU and a M.S. in Historic Preservation from Columbia University. She is also the author of many books and articles on stained glass history and conservation; and is currently working on a comprehensive history of American stained glass.
20 WEST 44th Street (BETWEEN 5TH AND 6th AVENUES), New York City
$15 General Admission; $10 General Society Members and New York Landmark Conservancy Members and Senior Citizens; $5 Students.
To register please click here.
This program is supported, in part, by public funds from the New York City Department of Cultural A­ffairs, in partnership with the City Council.
These lectures are promoted in partnership with the New York Landmarks Conservancy.