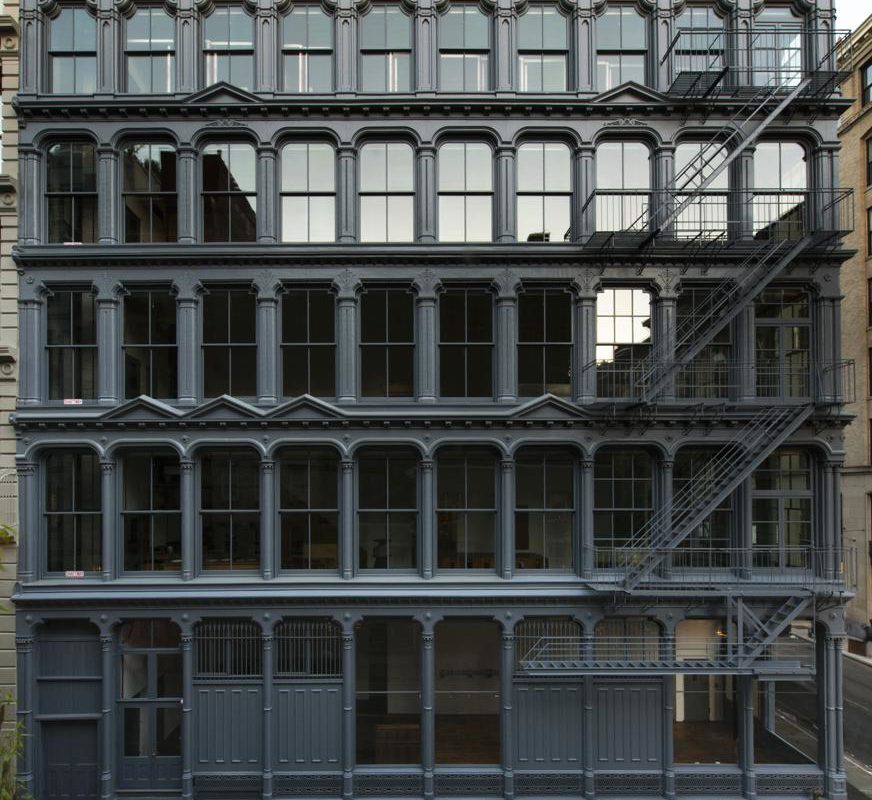 Robert C. Bates, Principal 
Walter B. Melvin Architects
Cast Iron Restoration at Soho Landmark – Donald Judd's Home and Studio-A Case Study
Tuesday, MARCH 28th AT THE GENERAL SOCIETY LIBRARY
The lecture starts at 6:30 P.M. – RECEPTION TO FOLLOW
Robert Bates will discuss the removal of the architectural cast iron from the facade of 101 Spring Street which revealed the complexities of the structural systems hidden beneath. Over 1300 pieces of decorative cast iron were removed, catalogued, refurbished and reinstalled. A restored cornice and new wood windows, along with a full interior renovation, completed the comprehensive restoration of this SoHo Landmark.
Robert C. Bates, principal at Walter B. Melvin Architects, LLC, has been active in the field of historic preservation and building restoration for over 25 years. Specializing in exterior building envelopes, his notable completed projects include Grace Church in NY, St. Thomas Church, the Cloisters Museum, the Schinasi Mansion, the Donald Judd Home and Studio and McKim, Meade and White's 998 Fifth Avenue. Mr. Bates is presently working on the study and restoration of Kane Street Synagogue in Brooklyn, Central Presbyterian Church and James Renwick's Smallpox Hospital on Roosevelt Island.
20 WEST 44th Street (BETWEEN 5TH AND 6th AVENUES), New York City
$15 General Admission; $10 General Society Members and New York Landmark Conservancy Members and Senior Citizens; $5 Students.
To register please click here. Advance registration is necessary.
This program is supported, in part, by public funds from the New York City Department of Cultural Affairs, in partnership with the City Council. Additional support is provided by The New York Landmarks Conservancy.