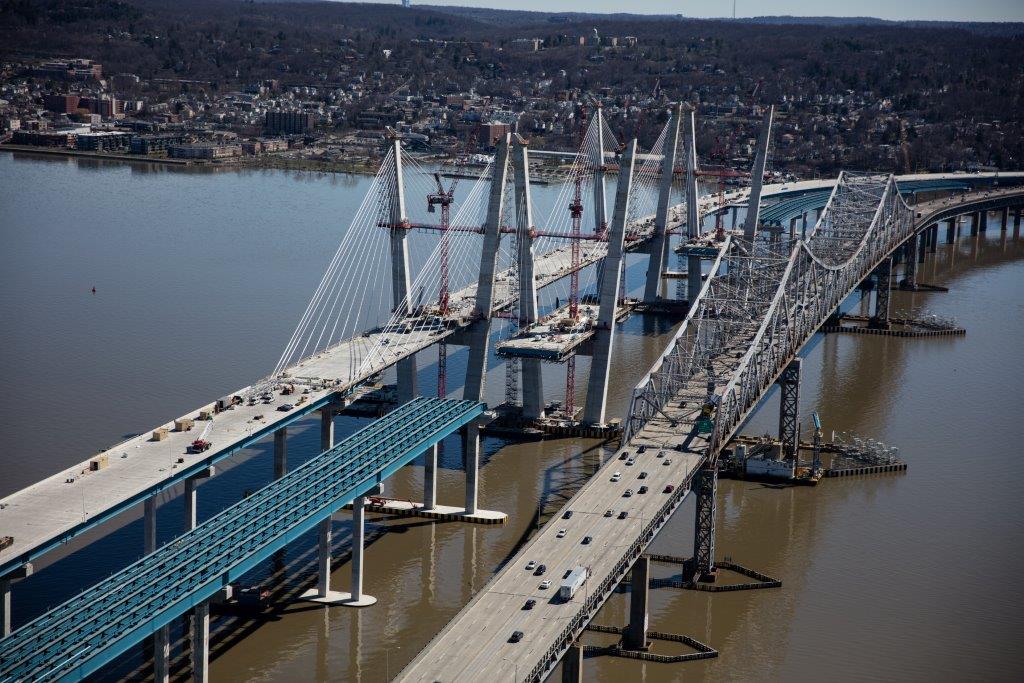 Building a New NY State-of-the-Art Bridge to Replace the Tappan Zee Bridge.
David R. Capobianco, P.E., Project Manager – Delivery.
Tuesday, June 27th AT THE GENERAL SOCIETY LIBRARY.
The lecture starts at 6:30 P.M. – RECEPTION TO FOLLOW.
The New NY Bridge to replace the Tappan Zee continues to make rapid progress on the Hudson River and is on track to be fully open in 2018. Since the project started in 2013, more than 6,300 people have worked on it so far, and the project has utilized more than 729 New York companies to help build the new bridge.
David Capobianco in his role as Project Manager for the delivery of the Bridge will provide a general overview of the development and creation of a state-of-the-art, twin-span replacement for the 3.1-mile Tappan Zee Bridge across the Hudson River.
Mr. Capobianco will describe the design-build procurement; the construction approach and the many people involved in this immense multi-billion project. He will also detail the application of the materials used – including 14 miles of main span cable, 50 miles of foundation pilings, 300 thousand cubic yard of concrete and 220 million pounds of U.S. steel and elaborate on the progress of the project. In addition, Mr. Capobianco will outline the concurrent development of the environmental impact statements, and the extensive measure taken to protect the environment and the environmental challenges encountered.
David Capobianco is the Design Compliance Engineer and Project Manager for Delivery for the NYS Thruway Authority's New NY Bridge Project. Mr. Capobianco managed the concurrent development of the Environmental Impact Statement and the Design-Build procurement documents including the technical evaluation of proposals and selection process. Prior to his involvement in the Tappan Zee Bridge replacement, he held positions as the Director of Structural Design and Highway Design for the Authority.
20 WEST 44th Street (BETWEEN 5TH AND 6th AVENUES), New York City
$15 General Admission; $10 General Society Members, ASCE Members and Senior Citizens; $5 Students.
To register please click here.