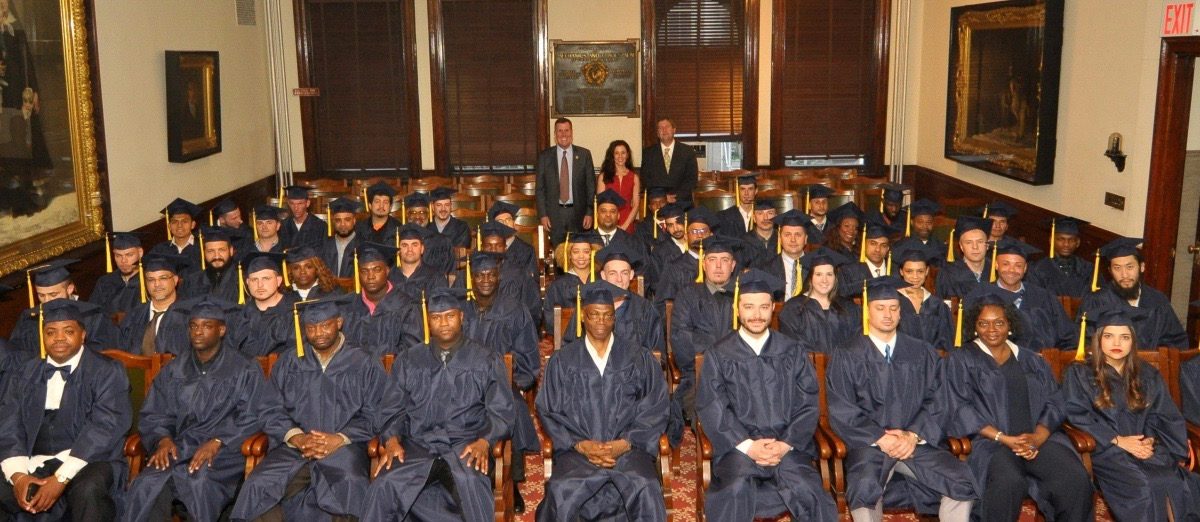 THE GENERAL SOCIETY OF MECHANICS & TRADESMEN
OF THE CITY OF NEW YORK
FOUNDED 1785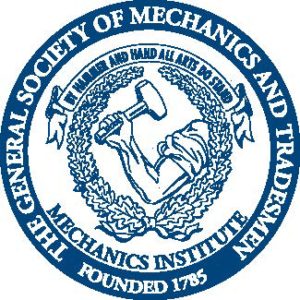 The Board of Governors of
The General Society of Mechanics & Tradesmen
and the School Committee extend their
Congratulations to the
Mechanics Institute
Class of 2018.
We are grateful to all of our supporters who help to make the programs of
The General Society of Mechanics & Tradesmen possible.
"We wish you, our Graduates, great success in all your endeavors. You join a long legacy of graduates going back to 1858. As Mechanics Institute alumni we will continue to welcome you here at The General Society and hope that as you progress in your chosen profession, you will join with your fellow alumni in encouraging and supporting others toward this journey of accomplishment."
Gerard Drohan, Jr.
General Society President
"So as you go forth, please take what you've learned here and put it to good use. And if someone asks you for a quick answer because they don't have the time to truly learn, show them a book and tell them to read the whole thing, just as you did. You will be doing them a great favor.
Research is oak.
Search is veneer.
Knowledge is power.
And that's what you have now. True knowledge because you have done the research."
Dan Holohan
Mechanics Institute Chair
Heating Industry Authority and Author and Founder HeatingHelp.com
CONSTRUCTION PROJECT MANAGEMENT
Juan H. Amador Christopher Lee
YuenAmoy A. Atkins Cindy Berlin Marcelino
Teresa Baker Rezart Markolaj
Verendra Bunsee Jorge Martinez
Richard G. Cedeño Richard McCormack
Patricia D'Agate Samuel Paris
Charles Davoren Jonathan Rincon
Cengiz Elevli Jonathan Romano
Paul Elliott Brent Rosario
Cody Emanuel Jeffrey Ruiz
Ronald Fedorka Besa Shehu
Duval Jones Michael Sonnysingh
Stacy Knutt Williams Fanpin Tseng
Caitlin A. Lach Audye Voltaire
ELECTRICAL TECHNOLOGY
Lamont H. Armstrong Daniel Przestrzelski
Abiodun Atolagbe Eric Ramsey
Reuel G. Brathwaite Tito Rodriguez
Tracy Breaker Frank Romero
Lloyd Brown Ishmael N. Rorie
Carlton C. Clarke Abel Rosario
Warren Davis Lorenzo Rosario
Hernan Diaz Jr. Venus Cheri é Shabazz
Nikitas Dionysatos David Siroka
Jamarr Griffin Trevon Soya
Brian W. Henry John Tsahas
Kirk Johnson Edward Weston
Vladimir Konov Harold W. Williams
PLUMBING DESIGN
Majkel Anastasi Oscar Mario Linares Mejia
Oral Anckle Christian A. Ramirez
Alexander Balbuena Aguilar Juan A. Salinas-Melgar
Bledi Balla Dritero Shala
George Bassolino IV Luis E. Silfa
Kenny J. Delma Erind Spahiu
Kristian Grishaj Justin Christopher Truax
Patrick M. Innocent
HVAC/R SYSTEMS DESIGN
Baron Baptiste
Gabriel Garcia
Colin Welch
FACILITIES MANAGEMENT
Arben Dreshaj
About The Mechanics Institute
The Mechanics Institute, an educational program of The General Society of Mechanics and Tradesmen, established in 1858, continues to provide tuition-free evening instruction in trades-related education and provides a critical service to improve job opportunities for New Yorkers in the building and construction industry. Without a tuition-free education, many of our students would be unable to get the technical education needed to advance in today's environment. Each fall, over 300 students enroll in the Mechanics Institute's programs including Electrical Technology, HVAC/R Systems Design, Plumbing Design and Construction Project Management and AutoCAD and BIM.