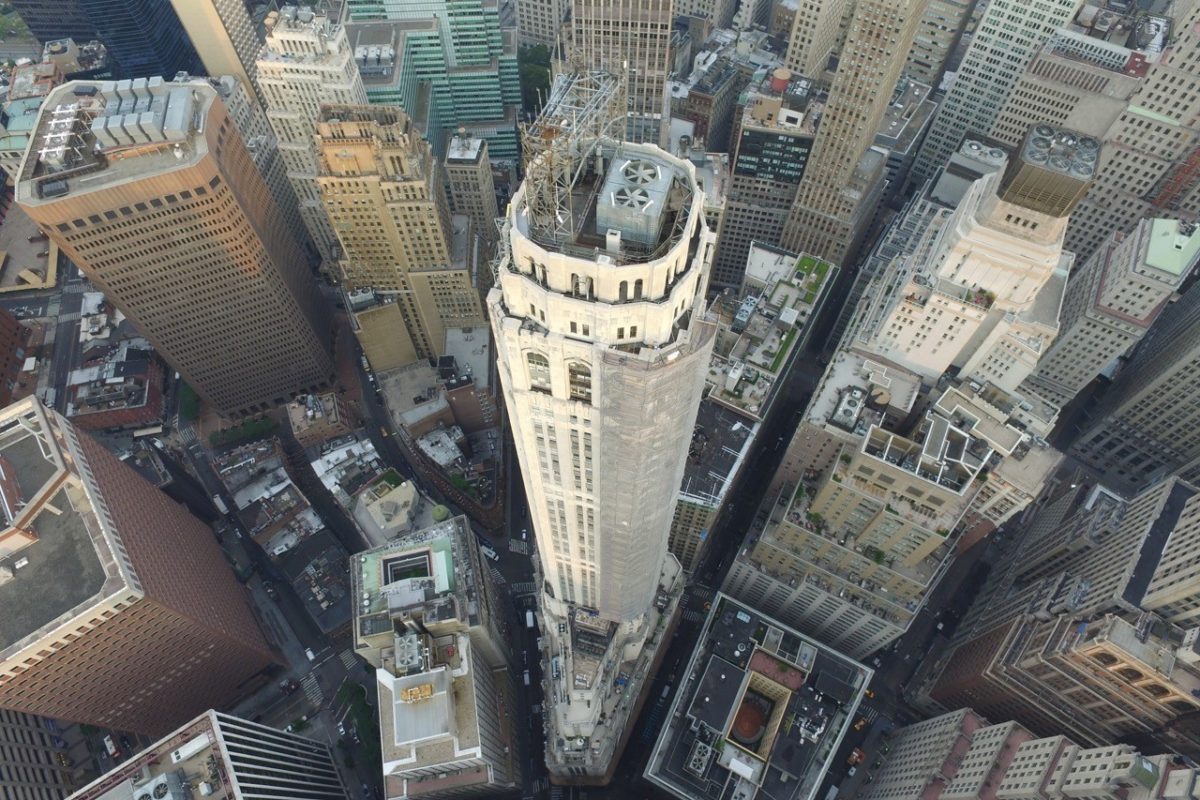 Reflections on 35 Years of Façade Inspections.
Joan Berkowitz, Senior Preservationist and Carolyn Caste, Director of Facade Compliance, Howard L. Zimmerman Architects.
Tuesday, May 15th AT THE GENERAL SOCIETY LIBRARY.
The lecture starts at 6:30 P.M. – RECEPTION TO FOLLOW.
Joan Berkowitz, Senior Preservationist and Carolyn Caste, Director of Façade Compliance, Howard L. Zimmerman Architects (HLZA) will focus on NYC's "Façade Inspection Safety Program" (FISP). They will illustrate how this law affects New York's historic buildings and provide examples of the deterioration found above NYC's streets. More than 13,000 buildings are affected by NY's façade ordinance, previously known as Local Law 10 and 11. Ms. Berkowitz and Ms. Caste will explain: how the FISP Program works; what an inspection includes; describe some of the most interesting conditions found with examples of concealed deterioration and the interventions designed to correct them.
Joan Berkowitz, FAPT is an awarding winning preservationist with thirty plus years of experience as project manager and building conservator. At HLZA Joan provides project management and construction site administration, performs investigations, prepares specifications and gives company-wide support on materials conservation issues. Recent projects include: the rehabilitations of 20 Exchange Place, 67 & 63 Wall Street, and restorations of the New York Marble Cemetery and NYC Vietnam Veterans Memorial.
Carolyn Caste, RA has over a decade of experience with exterior restoration projects on low, mid and high-rise buildings. She has performed facade restoration programs from initial scoping through final close out including condition investigations, construction document preparation and construction administration. As the Director of Façade Compliance at HLZA, she is responsible for FISP condition assessment as well as report quality control. Carolyn oversees all reports prepared by HLZA, reviewing content for the nearly 1000 FISP reports generated in Cycle 7 and Cycle 8 alone.
1.0 AIA LU credit is available for qualifying participants.

20 WEST 44th Street (BETWEEN 5TH AND 6thAVENUES), New York City
$15 General Admission; $10 General Society Members and New York Landmark Conservancy Members and Senior Citizens; $5 Students.
To register please contact The General Society at 212 840 1840, ext. 2 or email: genesis@generalsociety.org. Advance registration is necessary. Please click here for reservations.
This program is supported, in part, by public funds from the New York City Department of Cultural Affairs, in partnership with the City Council. Additional support is provided by The New York Landmarks Conservancy