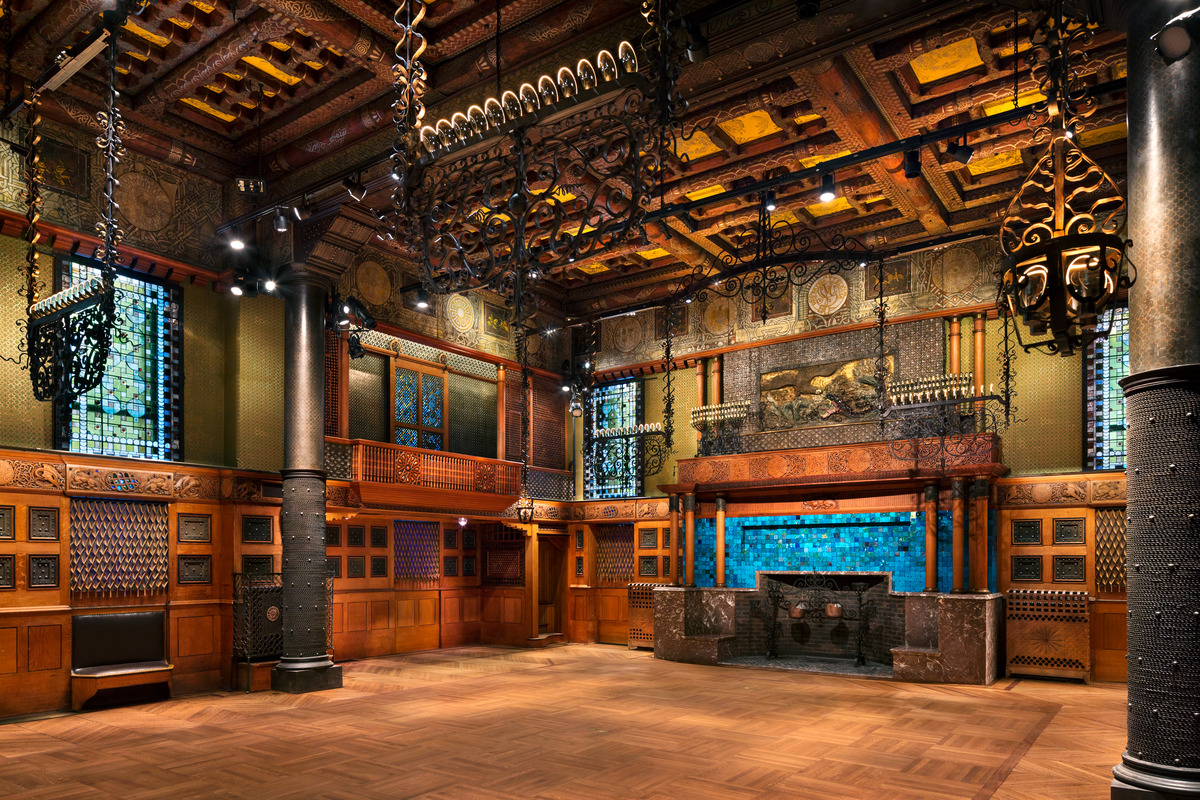 The Integration of LED Technology into Historic Fixtures
Dawn Ladd, Founder and President, Aurora Lampworks.
Tuesday, June 26th AT THE GENERAL SOCIETY LIBRARY
The lecture starts at 6:30 P.M. – RECEPTION TO FOLLOW
Lighting fixtures not only tell stories about history but also about science and advances in technology. Many fixtures have been around long enough to undergo several technology upgrades – illustrated by the recently restored General Society picture lights. Dawn Ladd, Founder and President, Aurora Lampworks will talk about the integration of LED technology into historic fixtures, the challenges, and the benefits and show examples of the powerful diodes at work.
Projects undertaken by the artisans of Aurora Lampworks include the restoration and replication of light fixtures in some of New York City's most cherished and celebrated landmark buildings. Some of these remarkable projects include: the restoration of 22 historic chandeliers at the New York Public Library's main branch at 42nd and 5th, various rooms at the Park Avenue Armory; replication of historic fixtures at the Apple store at 940 Madison Avenue; and the replication of historic fixtures at Carnegie Hall.
20 WEST 44th Street (BETWEEN 5TH AND 6th AVENUES), New York City.
Advance registration is recommended. Admission: $15 General admission; $10 General Society & Senior Citizens; $5 Students.
This program is supported, in part, by public funds from the New York City Department of Cultural A­ffairs, in partnership with the City Council.