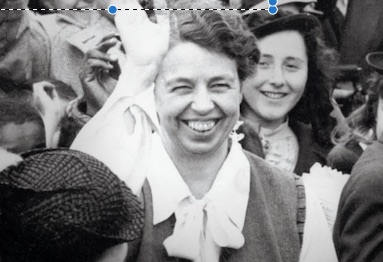 THE GENERAL SOCIETY FALL LECTURES 2018.
They begin on:
Tuesday, October 23 – The Stones of Yale with Adam Van Doren
Author and Artist, Adam Van Doren will discuss his new book, The Stones of Yale  in which he explores the architecture, history and spirit of Yale University. Mr. Van Doren's talk will be accompanied by some of his luminous watercolor paintings of Yale buildings that illustrate his book. To reserve your place,  please click here.
Tuesday, October 30 – Why Unions Still Matter! – starts at 6pm
This engaging talk by Labor Educator, Diane Thomas-Holladay, examines the relevance of unions in the 21stCentury and the role unions have in building America's future. Why Unions Still Matter, is an informative and enlightening presentation, developed by the Labor Education Program of the University of Arkansas Little Rock, in conjunction (IATSE) and makes the case that strong unions are an essential component of a strong and stable economy. Presented by The IATSE Education and Training Department & United Scenic Artists Local 829. To reserve your place, please click here.
 Thursday, November 29th– Eleanor Roosevelt, Volume 3: The War Years and After 1939-1962  with Blanche Wiesen Cook,
"[T]he completion of Blanche Wiesen Cook'smonumental and inspirational life of Eleanor Roosevelt is a notable event. . . . Volume 3 continues the story of Eleanor's 'journey to greatness.' Keeping the focus on her actions and reactions, Cook skillfully narrates the epic history of the war years." The New York Times.  Ms. Wiesen Cook will discuss her acclaimed book.
 Tuesday, December 4 – 9/11 Museum & Memorial with Jan Seidler Ramirez
Jan Ramirez, Executive VP of Collections & Chief Curator, National September 11 Memorial & Museum will discuss The 9/11 Memorial Museum which serves as the country's principal institution concerned with exploring the implications of the events of 9/11, documenting the impact of those events and exploring 9/11's continuing significance. In addition, she will discuss The National September 11 Memorial,  a tribute of remembrance and honor to the 2,977 people killed in the terror attacks of September 11, 2001 at the World Trade Center site, near Shanksville, Pa., and at the Pentagon, as well as the six people killed in the World Trade Center bombing in February 1993.
Thursday, December 6th– Victory City: A History of New York and New Yorkers during World War II  with John Strausbaugh
In VICTORY CITY, John Strausbaugh returns to tell the story of New York City's war years with the same richness, depth, and nuance he brought to his previous books, City of Sedition and The Village, providing readers with a groundbreaking new look into the greatest city on earth during the most transformative — and costliest — war in human history.
Tuesday, December 11– Manhattan's Little Secrets: Uncovering Mysteries in Brick and Mortar, Glass and Stone with John Tauranac
"In a cityscape that mutates as much as Manhattan's, we sometimes don't notice the hulking elements until they're missing. We often overlook altogether the more opaque architectural quirks .John Tauranac, an architectural historian who teaches at New York University, rises to the challenge with Manhattan's Little Secrets"– The New York Times. In his program, Mr. Tauranac will explore some of these architectural secrets.
 All lectures start at 6.30pm, unless otherwise indicated. Admission is free to the above lectures, unless otherwise indicated. Advance registration is encouraged. Please email genesis.jerez@generalsociety.org to register.
The General Society, 20 West 44thStreet, New York, NY 10036
The lecture series program is supported, in part, by public funds from the New York City Department of Cultural Affairs, in partnership with the City Council.