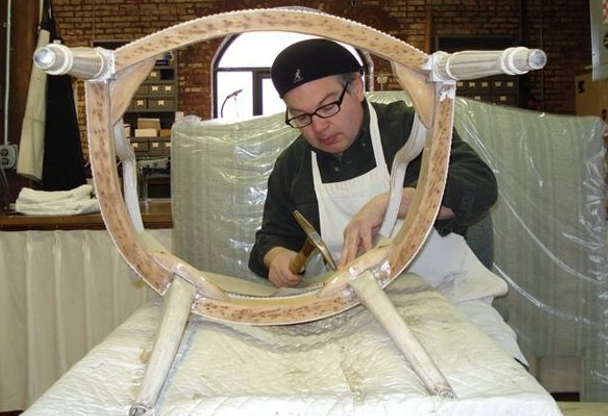 Future Lectures in 2019
On February, Feb 1st,  Irene O'Garden will describe her riveting new memoir, Risking The Rapids: How My Wilderness Adventure Healed My Childhood.
On March 12, Artisan Jeff Wasson, an artist who specializes in making historical reproductions of medieval armor, will discuss his trade.
On March 26th, acclaimed Korean Chef,  Sohui Kim will describe her profession and talk about her restaurant and her latest book, The Good Fork.
On April 2nd, Julie Dobrow, will speak about the fascinating lives of Mabel Loomis Todd, Emily Dickinson's first editor, and her daughter Millicent Todd Bingham in Born Too Soon, Born Too Late, presented in partnership with the Victorian Society.
On April 9th, atelier Berthold Hoffmann, will discuss the design and manufacturing of cast iron cookware and sterling silver fine tableware.
On May 7th, artisan Bruno Paulin Lopez, master upholsterer will provide an overview of his craft.
All lectures begin at 6.30 p.m.  Additional lectures will be added.

he Labor, Literature and Landmarks Series and Artisan Lecture series program is supported, in part, by public funds from the New York City Department of Cultural Affairs, in partnership with the City Council.