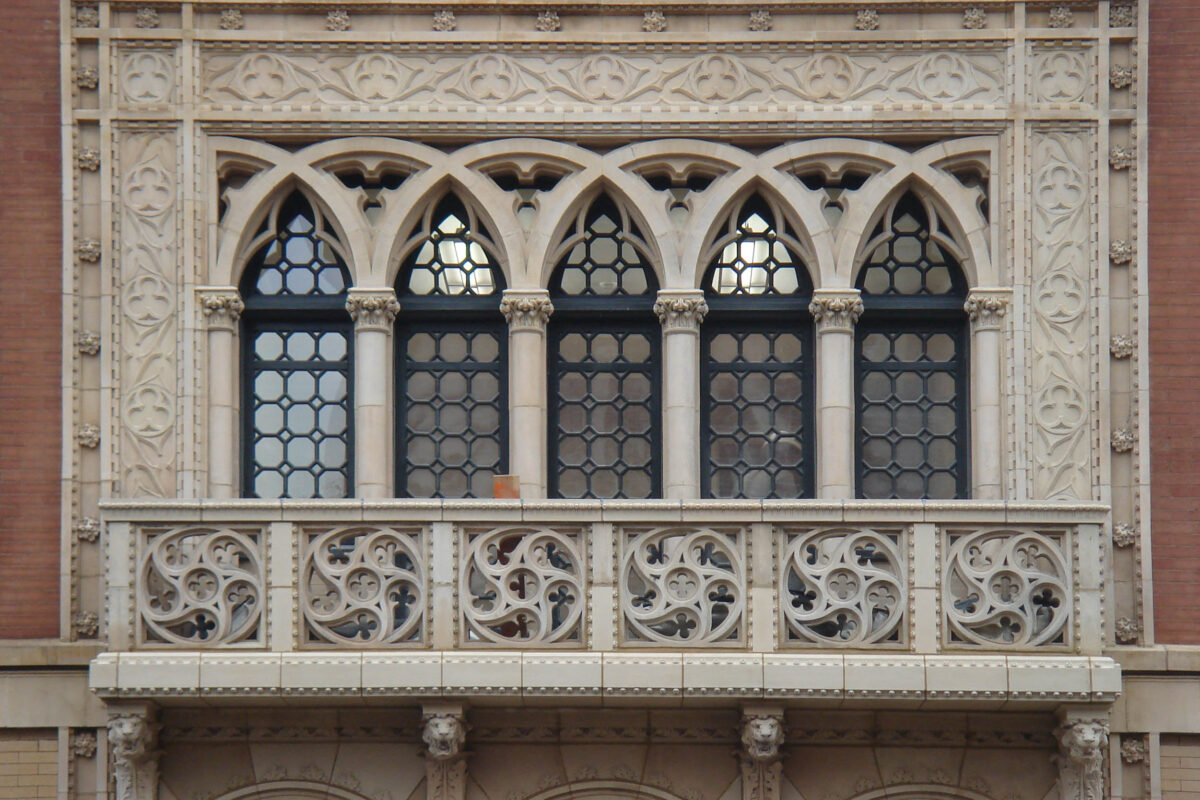 Fall Lectures 2021 including Archtober lectures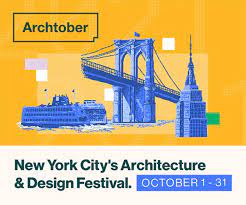 Advance registration is required to attend the lecture
Tuesday, October 19, 6pm,  Technical Aspects of Terracotta Restoration with Helen Thomas-Haney, Jablonksi Building Conservation (An Archtober Event).

This is a virtual event.
Architectural terra cotta is plain or ornamental building units consisting of fired mixtures of clay, fusible materials, and grog with a glazed or unglazed ceramic finish.  Manufactured in the United States starting in the mid-1840s, architectural terra cotta flourished in the late 19th and early 20th centuries as a less expensive alternative to carved stone.  The basic fabrication process for architectural terra cotta has remained the same for the past 150 years. This presentation will provide a brief history and description of manufacturing and installation processes for terra cotta.  However, the focus of the presentation will be the practice and challenges of repairing deteriorated terra cotta from surveying and probes, to testing to characterize the material and help determine the causes of deterioration, and common restoration techniques.  To register, please click here.
Thursday, October 28, 6pm, (Postponed) NY in the Progressive Era: Social Reform and Cultural Upheaval 1890-1920 with author Paul Kaplan.
The years 1890-1920 produced sweeping reforms and profound change in American life and especially in New York State. Reacting to the great inequalities from the Gilded Age, reformers pressed for laws for better housing, women's suffrage, personal income tax, labor protections, and far more. The era saw innovative ways of combatting social issues like the Settlement House movement culminating in the University and Henry Street Settlements. An unlikely alliance of reformers and Protestant ministers also passed Prohibition laws. Land preservation and animal rights were considered for the first time. Yet this period came to an abrupt end shortly after World War I. This talk with Paul Kaplan based on his book, NY in the Progressive Era: Social Reform and Cultural Upheaval 1890-1920, will explore these social movements exposing their nuances and little-known dissenting voices.  Historic photos, archived video, and poetry about and from that period will bring this era alive.  POSTPONED – NEW DATE COMING SHORTLY.
Thursday, November 4, A Booklover's Guide to New York with author Cleo Le Tan.
Cleo Le Tan will present her book, A Booklover's Guide to New York, an illustrated guide to New York City tailored for the book-obsessed explorer showcasing the city's best bookshops; libraries; homes and haunts of world-famous writers; and scenes from literary classics with charming drawings by the famed New Yorker cover artist Pierre Le-Tan.  Registration links will shortly be added.
Iconic Design that Transformed Time Square: TKTS Booth in the Heart of Times Square with Nick Leahy, Perkins Eastman,  (An Archtober  Event). 

  PLEASE NOTE POSTPONED UNTIL TUESDAY, NOVEMBER 16th at 6pm.
Nick Leahy, Perkins Eastman will discuss the  iconic design that transformed Times Square from "the crossroads of the world" into the one of the most visited public gathering spaces on the globe.
An all-glass amphitheater where people enjoy the theater of Times Square, the TKTS Booth at Father Duffy Square is a "window into the city's soul." Beneath the glowing red glass structure, a fiberglass orb houses the Theatre Development Fund's tickets booth, a revered destination for affordable seats at Broadway shows. Inspired by the brilliant competition-winning entry by Choi Ropiha, Perkins Eastman, led by Nick Leahy designed a building with elegance, beguiling simplicity, and precise detailing — now a celebrated landmark and symbol of New York City.