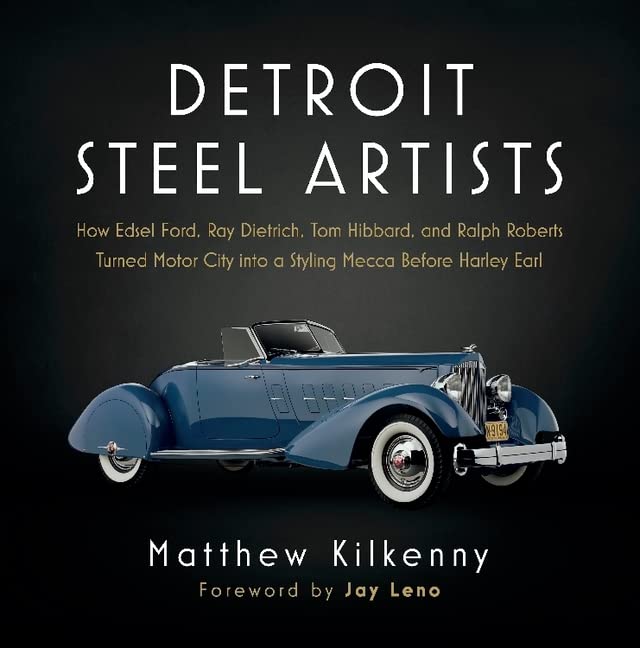 2023 Fall GSMT Lecture Series  
On Tuesday, October 3, we have a special talk, with Matthew Kilkenny  based on his acclaimed and award winning book,  Detroit Steel Artists: How Edsel Ford, Ray Dietrich, Tom Hibbard, and Ralph Roberts Turned Motor City into a Styling Mecca Before Harley Earl, that both details and celebrates the early designers who designed classic automobile cars from the 1920's onwards.  Admission $10
The next lecture is with architect Francoise Bollack in a talk inspired by her new book Old Building New Ideas on Tuesday, October 10th. Her talk will focus on architectural works, from the Middle Ages to the present, which transform existing buildings and, by doing so, build a way forward, through adaptations, additions and visual shifts sometimes modest, sometimes revolutionary.   This talk is presented in partnership with The Historic District Council and is part of Archtober. Admission $10.
This will be followed by a talk on Tuesday, October 17 with book artist, paper cutter, sculptor, and conceptual artist, Béatrice Coron  who in "Habitat & Habitus: Urban Papercuttings"will reflect on the architecture of Cities.  Urban landscapes are forever changing as well as our personal disposition to adapt to our social worlds. Ms. Corot will explain how she is fascinated by buildings' geometric façades with occasionally silhouetted scenes of their inhabitants. Through her playful and creative paper cut silhouettes, she will discuss how she perceives the architecture of the city and its citizens as stories in a capsule of time and space, and that's what fires her imagination. This talk is also part of Archtober.
To register for any of these events below, please email ktaylor@generalsociety.org
The next lecture will be on Tuesday, October 24th, The Rise and Fall of Radiator Foundries: A Two Century Journey to Casting Radiators for Today with Nick and Annie Baylis of Castrads. Castrads is a small, family-run business that manufactures new cast iron radiators in England. This talk will cover the development of heating technology in the textile mills on both sides of the Atlantic.  After a fifty year hiatus, Castrads are once again casting radiators in England and they'll also be describing the technical challenges associated with onshoring a long-lost skill. 
Our final October lecture on Tuesday, October 31st will feature photographer Andrew Garn providing an overview of his photographs that celebrate Greenwood Cemetery in a talk inspired by his book, Brooklyn Arcadia: Art, History and Nature at Majestic Green-wood.  Through wonderful images this New York City treasure is revealed as a garden in the city, a repository for memory, and a place for repose, inspiration, and delight. This talk is also part of Archtober.   Admission $10.
All these lectures are on Tuesday and will begin at 6pm.
Additional talks will be added.