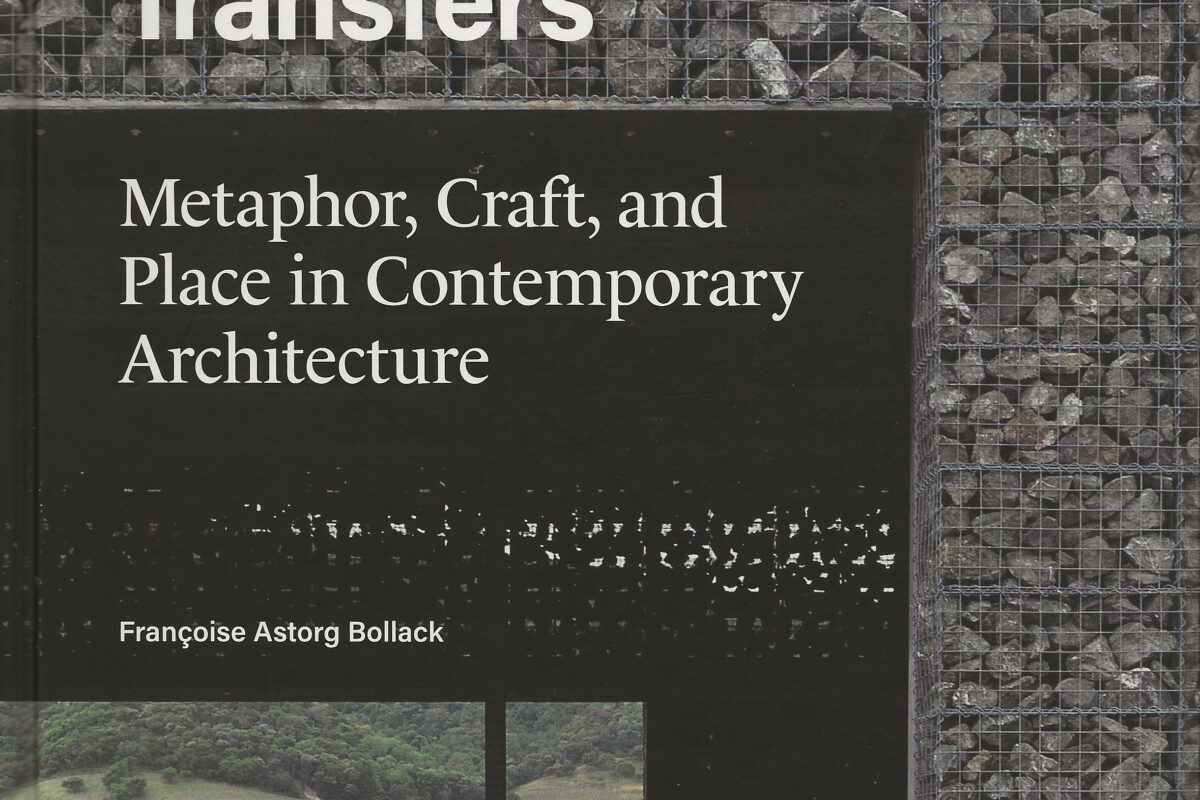 Material Transfers: Metaphor, Craft, and Place in Contemporary Architecture
 With Architect, Architectural Historian, and Preservationist Françoise Astorg Bollack, Principal, Francoise Bollack Architects
This will be an Online Lecture on Tuesday, April 27th at 6 p.m.
Presented in Partnership with The New York Landmarks Conservancy
In a lecture, based on her new publication, Material Transfers: Metaphor, Craft, and Place in Contemporary Architecture, architect, architectural historian, and preservationist Françoise Astorg Bollack will discuss projects that use traditional materials to build contemporary forms or use modern materials to build traditional forms, blurring the boundary between tradition and modernity in architecture.
Francoise Astorg Bollack rejects the modernist taboo against imitation and precedent, tracing the history of adaptive and imitative design from the Renaissance to the Greek and Gothic revivals and to the nineteenth-century modular cast-iron facades that Philip Johnson considered "the basis for modern design."
Ms. Bollack will discuss some of the eighteen contemporary projects in the US, Europe, and Japan, featured in the book, encompassing a broad range of building types: residential, hospitality, commercial and retail, and cultural spaces. All share an intriguing, even radical, approach to reinterpreting traditional forms and materials. Humble thatch moves beyond the farmhouse roof to clad the walls of a Danish environmental center; a photographic image of a Parisian facade becomes a scrim on the facade of a new building; the ghost of an ancient Italian basilica is outlined in wire mesh.
Astorg Bollack is the principal of Françoise Bollack Architects, a firm that specializes in preservation and reinvention of historic structures, and an associate professor of historic preservation at the Columbia University School of Architecture, Planning, and Preservation where she teaches a seminar on contemporary design and old buildings. Author of the award-winning Old Buildings New Forms, she has lectured widely to architectural and preservation groups including the New York and Boston chapters of the AIA, the Historic Districts Council and Village Preservation in New York, and the architecture and preservation programs at the University of Pennsylvania, Mary Washington University, and Tulane University.
Suggested donation: $15 General Admission; $10 General Society Members and Senior Citizens; $5 Students. Advance registration is required to receive the link to the Zoom Webinar Platform. To register, please click here