ARTISAN LECTURE SERIES Spring 2018
Please join The General Society as we pay tribute to the art of craftsmanship. The series will feature internationally known artisans who will talk about the intricacies of their specialized crafts. The Artisan Lecture Series promotes the work and art of skilled craftsmen to assist in ensuring their unique knowledge is understood and carried forth for future generations.
This series is co-curated by Rhett Butler, Owner and Founder of E. R. Butler and Jean Wiart, Master Artisan of of Fine Ornamental Metalwork.
Memories and Monuments: Preservation in Practice at Green-Wood Cemetery
Neela K. Wickremesinghe, Manager of Restoration and Preservation, Green-Wood Cemetery
Tuesday, March 27th AT THE GENERAL SOCIETY LIBRARY
The lecture starts at 6:30 P.M. – RECEPTION TO FOLLOW
Founded in 1838, Green-Wood, a National Historic Landmark, was one of the first rural cemeteries in America. Situated in Brooklyn, it consists of 478 spectacular acres of hills, valleys, glacial ponds and paths, throughout which exists one of the largest outdoor collections of nineteenth- and twentieth- century statues and mausoleums in the country.
After almost two centuries, Green-Wood is as striking as it was at its founding. But historic beauty is fragile. Time and weather have taken their toll on the marble sculptures, granite monuments, brownstone mausoleums, cast-iron signs and the landscape itself.
Neela K. Wickremesinghe, Green-Wood's Manager of Restoration and Preservation will discuss some of the cemetery's well-known monuments and the sculptors and artisans who created them. In addition, she will detail how her department conserves sculptures and monuments and the craftsmanship inherent in the restoration process. For more information, please click here.
The Remainder of the Spring 2018 Artisan Lectures will be posted in late March. (Please scroll down to see past Artisan Lectures)
This program is supported, in part, by public funds from the New York City Department of Cultural Affairs,
in partnership with the City Council.

Past Spring ARTISAN LECTURES
Lukas Wronski, Violin Maker With Violinist Kinga Augustyn, Tuesday, February 28th
Intertwining Roots: Watchmaking, Artisanship & Technology with Horological Expert, Michael L. Friedman, Historian at Audemars Piguet & Watchmaker, Nicholas Manousos, President of the Horological Society, Tuesday February 14th, 2017
Tuesday April 11, at 6:30 p.m. – Tucker Viemiester, Industrial Design, Viemiester Industries, for more information, please click here
Tuesday, April 25, at 6:30 p.m. – Jamie Swan, Bicycle Maker. For more information, please click here
Tuesday May 9, at 6:30 p.m. – Michiko Sakano, Michiko Sakano Studio, Glass Artist. For more information, please click here
Tuesday May 23, at 6:30 p.m. – Chris Pellettieri, Pellettieri Stone Carver, Stone Carver/Sculptor. For more information, please click here
Tuesday June 6th at 6:30 p.m. – Paul Gunther, Co-Author of New York Living: Reinventing Home, Executive Director of the Gracie Mansion Conservancy, and featured designers, Tamara Eaton and Chris Kraig. Complimentary Admission. For more information, please click here.
Tuesday June 13th at 6:30 p.m. – Robert Baird, Historical Arts & Casting, US Capitol Cast Iron Dome Restoration. For more information, please click here
Tuesday June 20th at 6.30 p.m. – Jean Wiart, Les Metalliers Champenois, Master Artisan of Fine Ornamental Metalwork. For more information, please click here.
Thursday, June 29th at 6.30 p.m. – Yves Theunis, TRM Enterprises, Master Artisan of Slate, Tile and Stone Roofing. For more information, please click here.
Tuesday, November 28th, Paul Gunther discussed Gracie Mansion: 75 Years as the People's House The Anatomy of a New York Landmark, for more information, please click here
PAST 2016 ARTISAN LECTURES
De Huisman: On Craftsmanship, Insight and Authenticity. A Documentary on the Restoration of a Notable Dutch Windmill with Film-maker Wendy van Wilgenburg.
The U.S premiere of this unique film, De Huisman, by Wendy van Wilgenburg took place on December 1st and documented the complete restoration of one of the Zaanse Schans' finest windmills: 'De Huisman' (famous for its mustard.) The Zaanse Schans is a Dutch residential area in which the 18th and 19th centuries are brought to life, full of wooden houses, barns, and workshops. This area, with a skyline of traditional windmills, attracts around 1.7 million tourists a year. The documentary follows the construction process for over a year and a half in all weather conditions, looking over the shoulders of the carpenters as they hammer and saw. Technical challenges and differences of opinion between the involved parties unfold before the camera. The whole process has resulted in an engrossing documentary that pays homage to traditional craftsmanship and offers a critical view on restoring cultural heritage.
Illuminating Knowledge: Creating a Major Stained Glass Installation to Foster Engaged Learning at Utah Valley University
This the first installment of the Fall 2016 General Society Artisan Lecture Series, Illuminating Knowledge: Creating a Major Stained Glass Installation to Foster Engaged Learning at Utah Valley University took place on Monday, October 17th. The program discussed the creation of Roots of Knowledge, a significant new work of stained glass, installed in the library at Utah Valley University (UVU) in Orem, and also touch upon the production of contemporary stained glass in New York City. Conceived by Utah artist and former UVU student, Tom Holdman and UVU President, Matthew Holland, the work was commissioned to celebrate the 75th anniversary of what is today the largest public university in the state. It in situ will anchor an undulating wall of windows in the library, 10 feet high by 200 feet long, and comprising 60,000 pieces of glass. In this program, Mr. Holdman and President Holland will speak about its evolution and development as a fusion of art, education, and public space. Cybele Maylone, Executive Director of Urban Glass in Brooklyn, will give a short introductory lecture, followed by a panel discussion with the Roots of Knowledge team. The moderator will be Rebecca Allan, artist and former director of public programs at Bard Graduate Center.
Please scroll down for information on the Past 2015/2016 Artisan Lectures.
2015
Thursday, September 17, 2015 – Michael Welton,Drawing from Practice
Author J. Michael Welton will discussing his new book, Drawing from Practice, which explores and illuminates the ways that 26 diverse renowned architects use freehand drawing to shape the world. Mr. Welton will give a short presentation on his book, to be followed by a Q&A and book signing.
Thursday October 29, 2015 – with Stefanie Walker
"Bats, Bad Dreams, and Damsels in Distress: The Darker Side of René Lalique's Jewelry" An event held in collaboration with the American Society of Jewelry Historians examining the jewelry-making process.
Thursday November 12 – Marijn Manuels, Conservator, The Metropolitan Museum of Art
The Installation and Conservation of the Worsham-Rockefeller Dressing Room
Tuesday, December 8th – Vicki Vasilopoulos, Film Documentary Maker, Men of the Cloth
This engaging film describes how three revered Italian master tailors navigate their challenging roles in the 21st century and unravels the mystery of their art.
2016
Tuesday, February 23 – Gregory Dietrich, Architectural Historian, Dahlander in Brooklyn
Gregory Dietrich will explore the work of Swedish architect Magnus E. Dahlander (1862-1951), who practicedin Brooklyn between 1890 and 1896, and designed a stunning array of rowhouses, townhouses, and apartment buildings in Park Slope, Prospect Heights, Crown Heights North, Bedford-Stuyvesant, and Stuyvesant Heights.
Tuesday, March 8th – Béatrice Coron, Stories Cut from Paper
This Artisan specializing in visual silhouette story-telling cuttings in artist books, illustrations, and public art will elaborate on how she creates these intricate worlds.
Tuesday, April 12th – Rhett Butler, Owner and Founder, E.R. Butler and Company
E.R. Butler & Co. is a custom hardware manufacturer of fine architectural, builders' and cabinetmakers' Early American, Federal and Georgian period hardware.
Monday, April 18th – Robert Baines, Art Jeweler and Goldsmith
Robert Baines will discuss his acclaimed career as goldsmith and jeweler
Tuesday, April 26th– Christopher Spitzmiller, Owner and Founder, Christopher Spitzmiller, Inc
Christopher Spitzmiller, iconic designer, potter and lamp maker discusses his unique career path designing and producing the best handmade ceramic table lamps with an overview of his process from initial design to connecting with clients.
Tuesday, May 10th – Glenn Boornazian, President and Principal Conservator, Integrated Conservation Resources
This conservator, who provides technical services for historic buildings and monuments, and consults on architectural conservation for historic structures, will discuss the techniques he uses.
Tuesday, June 14th – Alix Soubiran, Founder and Creative Director, Princes & Crows
This artisan designer of custom murals, wallpapers and décor will explain the processes she employs to design and create wallpapers.
Tuesday, June 21st -Turquoise Mountain: Artists Transforming Afghanistan
Inspired by the exhibit of the same name opening at the Smithsonian Institute in Washington D.C., woodworker Ustad Nasser Mansouri, who designed and created the architectural woodwork installation at the Freer and Sackler Galleries, Turquoise Mountain CEO Shoshana Stewart, and architect Peter Pennoyer will discuss the revival of Afghanistan's artistic traditions in Kabul and the United States.
This program is supported, in part, by public funds from the New York City Department of Cultural Affairs, in partnership with the City Council.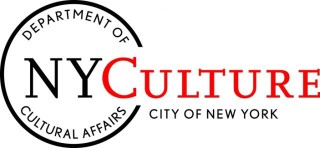 And the Friends of the Artisan Lecture Series.